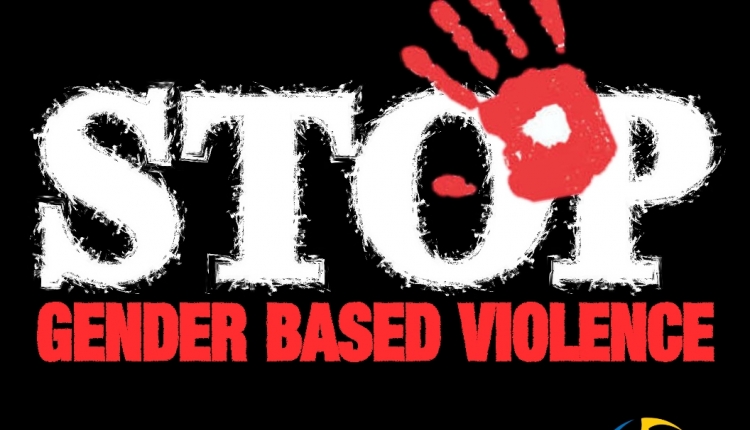 Sanrdra Masawi
Gender-based violence is a huge problem, especially now during the lockdown due to the COVID 19 pandemic. At least 1 in every 3 women is facing violence in their homes where they should be safe, that is why it is important to understand what it looks like.
This violence is usually committed by men against girls, women, boys, or other men because our culture teaches young boys and men early on that being violent, aggressive and sexual is part of their nature. But the truth is, every man has a choice about who he will become.
Gender-based violence is defined as any form of violence that is directed at someone because of their gender. There are different types of gender based violence.
Psychological gender-based violence is any act that causes emotional harm and targets someone because of their gender. Some examples include controlling or restricting someone's movements, threatening another person, verbally disrespecting and degrading another person. This type of violence can also occur online through social media and might involve taking or sharing intimate photos of another person without their consent, or sending someone unwanted sexually explicit images.
Economic gender-based violence is any action that causes economic harm to someone because of their gender. This can include withholding family finances, spending jointly earned income without consent, or preventing someone from getting an education or earning their own income. You can't see the harm caused by psychological or economic gender-based violence. But it can be just as painful. And often, these types of violence lead to physical or sexual violence.
Physical gender-based violence is any action that causes physical harm to someone because of their gender. Some examples include punching, kicking, burning, or cutting. Female genital mutilation is also a type of physical gender-based violence.
Sexual gender-based violence refers to the act of forcing someone, because of their gender, to participate in a sexual activity. This can include rape, unwanted touching or groping, assault, harassment, forced marriage, forced prostitution, or coercing someone into having sex from a position of power. Forcing someone
to have unprotected sex against their will is also a form of sexual gender based violence.
Many people are under the false impression that men are naturally violent, sexual, and aggressive. But when we encourage those behaviours and reinforce those stereotypes, we are allowing violence to continue and cause pain in our communities.
So, how can we find a solution?
You can begin by starting a conversation. Talk to your friends, family, and community members about what gender-based violence looks like, and why it's harmful.
Make sure you know where survivors can get help, such as a local police station or hospital. Survivors should be encouraged to report and not hide incidents of violence.
Spread the message that survivors should not be ashamed to speak out and get help.
Boys and young men can play an especially powerful role. When you speak up, you're telling survivors that the violence is not their fault. And, when you talk to your friends about how they treat women, you're standing up for what you believe in. You're sending the message that gender-based violence is not acceptable, no matter who or where you are.
Some organisations that can help:
Musasa: 08080074 (toll free line), 0775 442 300 (Whatsapp);
ZWLA: 08080131;
ARC: 0775 672 770;
WCOZ: 0772 272 422 Harare, 0771 082 806 Mutasa, 0782214 368 Chipinge.
Disclaimer
The opinions expressed in this article are solely those of the authors and contributors, and do not necessarily reflect those of RNCYPT, board of trustees, or the organization to which the authors are affiliated.